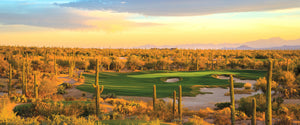 Team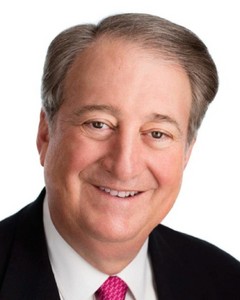 Howard Milstein
Chairman
Howard Milstein is a philanthropist and golf entrepreneur. Starting in 2007, Jack Nicklaus selected him as his partner to ensure his legacy and institutionalize the Nicklaus brand. Subsequently he has added numerous holdings to his golf activities all operated under 8AM Golf. He loves the game of golf and all it stands for. He has dedicated these businesses to helping golfers enjoy the game more and to celebrating the great game of golf. As Chairman of 8AM Golf, Howard oversees The Nicklaus Companies, GOLF Magazine, GOLF.com, True Spec Golf, Miura, GolfLogix, Fairway Jockey, Club Conex and Chirp Golf.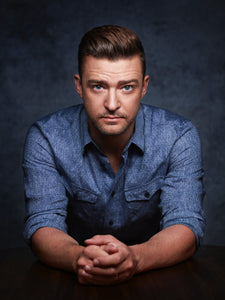 Justin Timberlake
Partner
Justin is an investor and partner in 8AM Golf and leads creative initiatives across the 8AM portfolio of brands. As a songwriter, performer, actor and producer, Justin embodies effortless cool and is a globally recognized tastemaker. He's one of the best-selling music artists in history and is also an avid accomplished golfer. Justin's partnership with 8AM Golf will deepen his already-profound and rich interest in the sport of golf.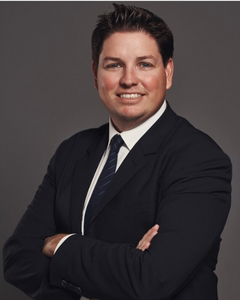 Hoyt McGarity
President
Hoyt was a stand-out collegiate golfer at Lynn University and played competitively on various professional tours. He co-founded Modern Golf in 2011, a Canadian club fitting company, then became CEO of True Spec Golf in 2014, a brand agnostic club fitting company. In 2017, Hoyt assumed the role of President and CEO of Miura Golf. Soon after, Howard Milstein acquired True Spec and GOLF and consolidated his golf investments into a holding company, 8AM Golf, where Hoyt became President. His role includes creating, communicating, and implementing 8AM's vision, mission and direction. Hoyt has created synergies and efficiencies throughout 8AM and pursues the highest quality everywhere.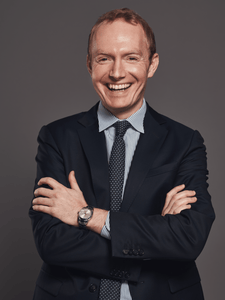 James Ridout
Finance & Investments
James is responsible for managing the financial side of the 8AM Golf portfolio and finding and evaluating new investment opportunities. Prior to joining 8AM Golf, James worked as Vice President at Emigrant Capital Corp., the private equity division of Emigrant Bank and the owner of 8AM Golf. James, an avid and slowly improving golfer, brings financial and international experience to the team, having worked in various financial roles across Asia and Australia before relocating to New York.
Dino Markus
HEAD OF VIDEO
Dino oversees the creation, strategy, and production of the video, photo, and audio content across all 8AM Golf assets. Original concepts, brand building, marketing collateral, and working with 3rd party talent to grow the audience and capitalize on new opportunities. Prior to joining 8AM Golf, Dino worked across platforms helping brands such ESPN, Bleacher Report, USA Today, and Beautiful Destinations, create value through content in sports, entertainment, media, and travel. A graduate of University of Michigan, and living in New York, Dino's always looking to grow his game and his relationships in the golf industry.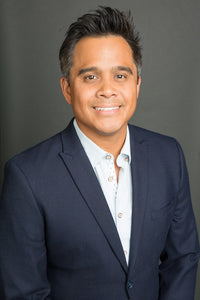 Kellen Tallada
Head of Technology & Digital
Kellen bridges the gap between golf, emerging technologies and digital strategy for all the 8AM Golf brands. He has worked at Taylormade, Nickent Golf, Cobra-Puma Golf and Fujikura Composites in areas that span a wide spectrum—from tour relations to sales. His technology background exists as an excited Founder/CEO for both Swipebox and Hyfin; fintech companies built around e-commerce and SaaS platforms focused on golf. He's also the founding partner of a digital marketing firm based in Scottsdale, AZ.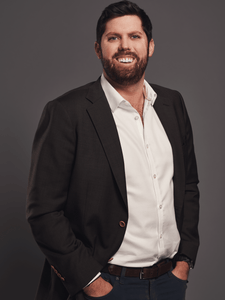 Charlie Grace
Advisor
Charlie focuses on emerging opportunities across the 8AM Golf platform. He helps connect professional golfers to the 8AM Golf network of companies and works to develop new business verticals. Charlie had an impressive junior golf career and played golf competitively for Vanderbilt University. As someone who grew up around the game, he strongly believes in golf's power to connect different types of people and businesses.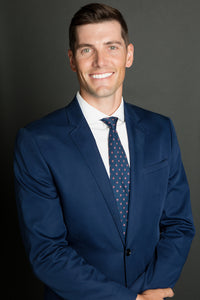 DJ Lantz
Director of Product Strategy
DJ advises and acts as on camera talent to promote products and brands across the 8AM portfolio. DJ played golf at the University of Hartford and was named 2010 Scholar-Athlete of the Year. Additionally, DJ founded and continues to operate a golf clothing and accessories brand.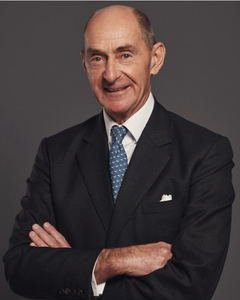 Anthony Gerard
Advisor
Anthony serves as a special advisor to the Chairman, and he advises the entire 8AM Golf team throughout their varied projects and initiatives. He is a director of the Nicklaus Companies, GolfLogix, and Miura Golf. Before joining 8AM Golf, Anthony had served as a director of a number of other Emigrant Capital Corporation investments. Anthony brings his extensive banking and operating experience to 8AM's varied activities.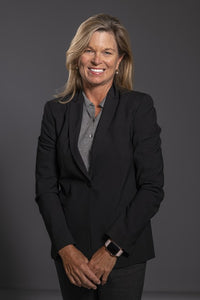 Kellie Stenzel
ADVISOR
Kellie serves as a special advisor for 8AM Golf where she advises Chairman, Howard Milstein on all golf assets. Kellie serves as a part of the 8AM team that finds and reviews new business opportunities with the goal to create synergies between all 8AM companies. She seeks solutions to provide golf products and services to better enable all golfers to play their best games. Additionally, Kellie is a GOLF Magazine Top 100 teacher.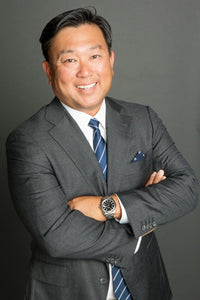 Jeff Fujimoto
Advisor
Jeff serves as a special advisor to Howard Milstein and Hoyt McGarity. Prior to joining the 8AM team, he'd spent five years advising Bob Parsons at Parsons Xtreme Golf, several years as an agent to golfers under the 1 Degree Management team, and several years working for Sidney Frank on all golf-related marketing initiatives at Grey Goose Vodka. Fuj competed at Colorado State University, and after spending a few years playing golf competitively he became the assistant golf coach at both Colorado State and the University of Louisville.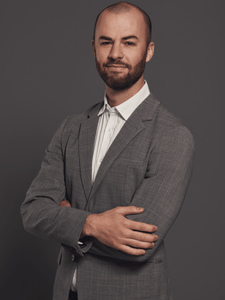 Brian Richardson
Video Content Strategy
Brian is a visual alchemist who has worked in filming, development, and digital distribution for over ten years. He is passionate about storytelling and loves to uncover new and innovative ways to engage the audience. As a content strategist, Brian drives video strategy through content communication management. He also reports on various 8AM Golf initiatives and manages video partnerships across all 8AM Golf brands.